Submit Now to International MOBTS! August 30th Deadline!
Why Attend International MOBTS?
Click Here to Register for International MOBTS 2020
International MOBTS is a leader in pedagogical management on a global level, as well as being one of the best values you will find at a conference of any kind. Differing from MOBTS (USA-based, which offers a single all-inclusive price), iMOBTS offers an à la carte registration at considerable value.
General conference session programming will run on January 31st and February 1st, with a pre-conference reception taking place on January 30th, and any post-conference events taking place from February 2nd onward (*Note: Post-conference 'excursions' may be assisted by MOBTS; however, it will be up to individuals to book separately). It is suggested that attendees arrive no later than January 28th. We will assist in coordinating group excursions for anyone staying post-conference.
Conference Registration Options
International MOBTS has one single registration price based on USD:NZD currency exchanges. The registration cost is anticipated to be set no higher than $385 (~612 NZD as of 10/7/2019). Please note that international currency exchange rates will shift over the course of the registration window. The USD:NZD exchange rate as of 10/7/2019 is 1.00:1.59.
General Conference Registration: $385
(Guests can register on a per-event basis)
Registration Includes:

Opening reception
General conference attendance
Lunch on general conference days
Tea breaks during general conference
Conference registration/welcome bag
One-year membership to MOBTS and MOBTS.org

Note: If you are already a member, your expiration date will be extended by one full year

One-year subscription to Journal of Management Education
One-year subscription to Management Teaching Review
Optional add-ons may be offered during registration, such as a pre-conference group tours.
ON-CAMPUS HOUSING: $60 USD / Night (to be booked during conference registration)
On-site housing will be handled by MOBTS and will be able to be booked during the registration process.
Please note that since the nights are guaranteed by MOBTS, there are a limited number of blocked rooms. Should you desire to reside on campus, it is suggested that you register for the conference as soon as it goes live. There will be a limited number of dates pre- and post-conference that you will also be able to book for in order to extend your stay at an economical rate.
Those additional nights (pre- and post-conference stays) will be able to be reserved so long as the university has the capacity to do so. Again, it is very important for you to book your on campus rooms as soon as we go live with registration.
IMPORTANT INFORMATION REGARDING ON-CAMPUS EN SUITE APARTMENTS
Please be aware of the following details regarding our en suite rooms at University of Canterbury: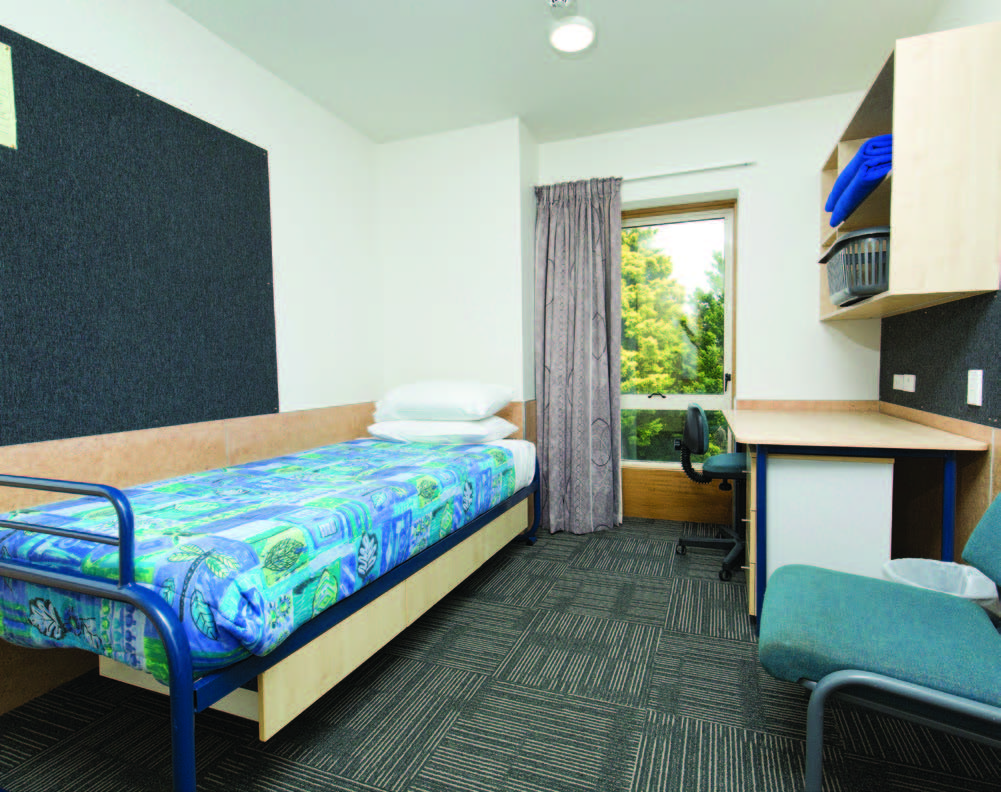 Each dorm has one single bed with a shared apartment-style bathroom. There will be a maximum of five (5) rooms per apartment style bathroom facilities. If you are bringing a guest or spouse, it is suggested you book multiple rooms. You will be able to do so during the registration phase. We cannot guarantee less than five (5) rooms booked in your 'block', nor provide private bathrooms. An individual would have to book all the rooms in the block to ensure private facilities.
For those that would prefer to stay off-site but remain within walking distance, please refer to this map of available hotels/motels.
OFF-CAMPUS ACCOMMODATION OPTIONS
Within walking distance to University of Canterbury
REFUND POLICY
Refunds will be provided if notice is provided to Brandon Charpied (brandon@mobts.org) prior to 30 days from the start of the pre-conference (Monday of conference week). No refund can be provided at 30 days onward due to all conference expenses already having been incurred by the conference and Society.
An Overview of our Conference
General Registration Rate
$385
On-Site Housing Rate (En Suite Style)
$60
Minutes from Christchurch Airport
One-year membership to MOBTS.org
One-year subscription to Journal of Management Education
One-year subscription to Management Teaching Review
Invitation to our annual joint evening social with MED at Academy of Management
Right to vote in MOBTS elections and bylaw proposals
It was a spectacular experience for me in terms of capturing new ideas, building relationships, learning from extremely bright and energetic graduate students and faculty colleagues, and sharing an intimate setting for a couple days . . . a true delight.

MOBTS has offered me the opportunity to network with others interested in pedagogy, to explore ideas with academic experts, and connect with a tremendous group of colleagues.

You always walk away from the MOBTS Conference with innovative ideas and ways to implement them in the classroom, as well as a few new great colleagues to add to your list of friends!

As a conference attendee since 1981 at Harvard, and now even after my "retirement " from full time teaching, the conference is one of my go to/don't miss summer events. Reconnecting with long time friends ( one of my BFF I met at Harvard), meeting and even rooming with first timers and loving the great sessions, the learning about teaching and discussing the world and our lives. Best is the feeling of "coming home." Kudos to everyone for keeping the spirit!