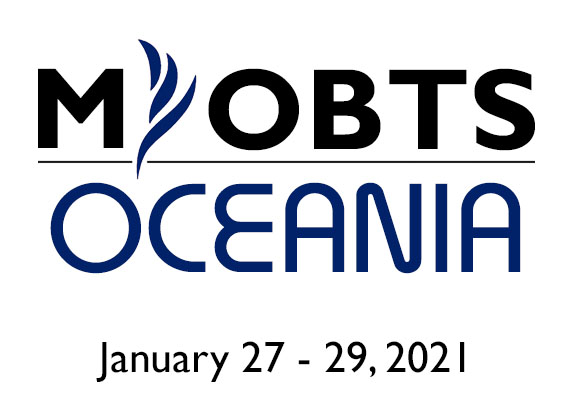 MOBTS Oceania is a regional venture of the Management & Organizational Behavior Teaching Society that was established following a successful International MOBTS conference at University of Canterbury in Christchurch, New Zealand during February of 2020. With the growth of teaching-focuses research and training in the Oceania region (comprised of Australia, New Zealand, and the Micronesia, Melanesia, and Polynesia regions of the Pacific), alongside the growth of MOBTS, its journals, and its global reach, establishing MOBTS Oceania is the next step to fulfilling our organization's mission of enhancing teaching and learning across the management disciplines.
MOBTS Oceania will host its next conference in early 2021! MOBTS Oceania (MOBTS-O) will be a virtual conference due to COVID-19 constraints and will consist of a synchronous conference program. The conference will run from Wednesday, January 27th through Friday, January 29th. While the conference will be open to present and attend by anyone and everyone, all programming times will be based on Brisbane Time. More information will be provided in the weeks and months to come! Look for our Call for Papers to be posted in mid-September 2020 and the submission system to go live by October 2020.
We look forward to your participation as MOBTS continues to go global in satisfying its mission of enhancing the quality of teaching and learning across the management disciplines!
About MOBTS-Oceania: A community of Management Educators
The MOBTS-Oceania group emerged from the energy and enthusiasm fostered during the 2020 MOBTS International Conference in Christchurch, New Zealand. During this conference many ideas, teaching innovations, and challenges were shared amongst educators in this region. We wanted to harness this energy and create a dedicated group focused on bringing the spirit of MOBTS to the region, to foster teaching innovations in the management domain, and come together as educators.
MOBTS Oceania Committee
Kevin Lo (University of San Francisco)
Patricia Hubbard (University of Auckland)
Stuart Middleton (University of Queensland)
Shakira Moss (University of Queensland)
Bronte Van Der Hoorn (University of Southern Queensland)
Janis Wardrop (University of New South Wales)
Sarah Wright (University of Canterbury)
Brandon Charpied (MOBTS Executive Director)
Please contact MOBTS Executive Director Brandon Charpied at brandon@mobts.org for more information.