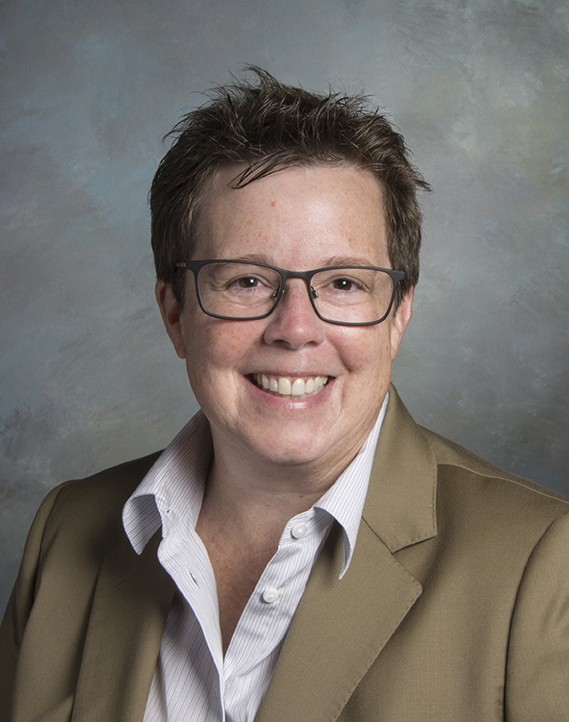 Q. Illustrate your commitment to MOBTS and management teaching with examples of your involvement in MOBTS-related activities, including but not limited to; Board/leadership roles, domestic and international MOBTS conferences, roles (author/publisher/editorial) within Journal of Management Education and Management Teaching review, as well as roles outside of MOBTS that have helped further management education.
Who could forget MOBTS (formerly OBTC) 2007 at Pepperdine University? I had just finished my first year as a doctoral student but as a late to life academic I had a few years of teaching under my belt. That conference was life changing to me because it introduced me to outstanding teaching faculty from around the world, and most of them have become dear friends and collaborators.
That conference was my "first line on my CV" as I presented the classroom as an organization experiential work I did at Virginia Commonwealth University. At the end of that presentation Dr. Barbara Ritter walked up to me and said – "Let's work together". That opportunity and friendship opened many doors for me, and I feel as though that is the secret sauce of MOBTS – experienced professors working hand in hand with like-minded professionals, even when they are doctoral studentsJ, in a collaborative environment.
My paths to serving the management teaching world, thanks in large part to Dr. Ritter, took many directions as I became part of the Teaching Theme Committee of the Academy of Management (AOM) and presented many Professional Development Workshops with her and Dr. Pat Hedberg, including working in teams, designing effective syllabi, and my favorite and toughest, "Discussing the Undiscussables". We decided to tackle the topics professors tend to shy away from, such as race, poverty, and gender. The workshop was a huge success (as were our others) because we ran them like we teach – with the participants being active learners in the process and therefore reaching their own conclusions and solutions, and gaining confidence in their abilities to handle the "Undiscussables". This would be, to me, a model for how the DI would work best.
Further support of management education came to me because of Barb's invitation to run for positions in the Management Education and Development (MED) Division of AOM. There I served as Membership Coordinator, Research Coordinator, and then was elected to the Leadership track. This year I am serving as Chair of the 1800-member group. Through my MOBTS relationships I have been fortunate to meet the "best of the best" in management education, and that has extended into my work with MED. In 2020 I published a textbook, "Management Today", with Terri Scandura, and in July a Handbook for "Teaching with Technology in Leadership and Management", which I co-edited, will be published by Edward Elgar. We have over 40 chapters in the book, and it is no surprise that many of the contributors are MOBTS and MED members.
As you will see on my CV, I have consistently developed and presented management conference teaching workshops, and this year that expands into cases, textbooks, teaching handbooks, and book chapters.
I would also like to say that my mom was diagnosed with Stage 4 metastasized lung cancer in 2016 and so my attendance at MOBTS was reduced only through my own feelings of obligation to her. Things advanced medically for both my parents and they came to live with me in 2018. My dad passed away in 2019 and my mom is most likely coming up to the end of her fight with cancer (but she is a miracle mom). I do not regret taking time off from MOBTS for family reasons, but I am excited to become deeply involved again, and my session at the DI in La Verne was one of my favorite teaching moments ever, hence my enthusiasm to apply for this position.
Q. What specific personal, professional, and/or technical qualities and experiences will you bring to the MOBTS Board of Directors?
Many of my students (most) refer to me as "different" when it comes to teaching. My classes are run like seminars where students ask for clarification on points of interest rather than having me lecture at them, and their input is based on "Why". One point of pride I have from my DI experience in La Verne was that the director at the time, who shall remain nameless, told me she would be leaving the session to tend to some other business. At break I asked why she was still there and she said "Because I am learning so much!"
I have done a lot of consulting in my life and I use the same methods in group consulting as I do in the classroom – activities that allow the participants to work together, report out, ask the tough questions, and discover that their colleagues feel the same way they do, but many were afraid to express it. This was a big discovery I made in La Verne where many of the DI participants were dreading the classroom, but didn't want to admit it. They were given a way to express these doubts anonymously, find out how many of them shared the same fears, and crowd source their solutions. I would offer up a story from my own experience that solidified the effectiveness of what they had come up with on their own. I have remained in contact with many of those participants and still get to share in their personal and professional successes, and still get asked for occasional advice!
My leadership skills have evolved in a way that make me feel good about how I lead in any situation. I love collaboration, sharing credit, and I have no problem being a follower. Despite my ability to talk a lot, I have also been described as a great listener. Our organization is filled with a lot of smart people, so being part of the board is a perfect fit for me as I love to listen, contribute, and implement great ideas and change.
Finally, I feel strongly that my experience before academics gives me unique qualities to contribute to management education and organizations. As my boss says, "Gower, you think differently than anybody else in the college." I did confirm that was not a left-handed compliment, and I think it does bring value that I have A LOT of experience effectively dealing with large groups, small groups, individuals, functional conflict, dysfunctional conflict, and organizational change.
Q. The academic landscape is constantly changing. This not only impacts our institutions, but so too does it greatly impact not-for-profit organizations such as MOBTS. What issues and/or situations do you perceive to be on the horizon that MOBTS will have to assess and adapt to?
Is it ever! Interestingly, because of the constant change, I spend a lot of time researching what is going on in academics. I have forged a relationship with the Chief Accreditation Officer for AACSB, Stephanie Bryant, and she will be our keynote MED speaker at AOM 2020 in Vancouver. She also contributed a chapter to the upcoming "Teaching with Technology" Handbook as AACSB feels the pressure and challenge of academic change.
As outlined on my CV, I have been an integral part of the Teaching with Technology PDW for many years at AOM. This program consistently delivers high quality, easy to use solutions for management instructors who want to use technology, or further their use of technology in the classroom. I am proud to say that MOBTS stalwarts Terry Nelson and Kevin Lo contributed to this book, so I know I have their support in saying that staying on top of technology to make sure our students are ready to successfully enter the workforce is a new mastery skill we must ensure they develop (that is in my chapter).
Finally – not for profits (NFPs)? BRING IT! My entire adult life has been spent volunteering and serving on Boards of Directors for not for profits. I was treasurer and chair of my local YMCA board and regional board, I was treasurer and president at two different times for a 300 member adult women's soccer league. Additionally, I served as president of my local chamber of commerce, my advocacy recently helped the East End Cemetery Restoration group (African-American Historical Cemetery) win a $25,000 grant. My most active, current research was being on the board of Richmond Animal Care and Control, and I still remain an advocate, public relations spokesperson, hospice foster mom, and financial contributor.
Let's be frank, running NFPs is hard, and I have done a lot of consulting (pro bono) to help them find ways to be more successful and improve their outreach. Contemporary approaches for marketing, effective and unforgettable mission statements, clear and obtainable objectives, goal agreement, and constantly reviewing all of those are the only way to stay in the game, and it is critical to have board members who are good with change. As one of my college students told me, "You are the only person I know who honestly loves change!" I will be a valuable asset to the MOBTS team in all these capacities and more.
Thank you again for reaching out and giving me the chance to explain the many ways MOBTS has changed my life, how excited I am for this opportunity, and how my personal, past professional, and current professional skills and achievements will bring value to furthering the success of our organization!