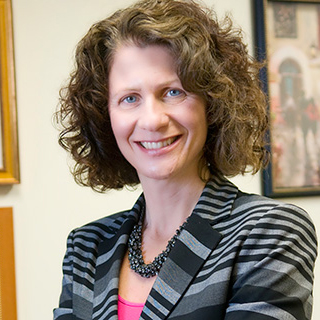 Q. Illustrate your commitment to MOBTS and management teaching with examples of your involvement in MOBTS-related activities, including but not limited to; Board/leadership roles, domestic and international MOBTS conferences, roles (author/publisher/editorial) within Journal of Management Education and Management Teaching review, as well as roles outside of MOBTS that have helped further management education.
I became a member of MOBTS in 2017 and have participated in the organization in the following ways during the past 3 years:
MOBTC Attendee: 2017
Proposal Reviewer:

MOBTC: 2017, 2018
IMOBTC: 2018, 2020

Presenter*

MOBTC: 2018 at Coastal Carolina – Managing to Flourish
IMOBTC: 2020 at Canterbury University – In My World
Currently I am collaborating with colleagues to prepare 2 proposals for MOTBC 2020 at Purdue – I have initiated both proposals in order to support junior colleagues in their professional growth.  The first proposal is with a full-time faculty colleague in his final year of tenure preparation and I recommended we present on some of his teaching innovations in our strategy courses that have elevated the stature of our institution in the business community.  The second proposal is with an MBA adjunct who has helped create innovations our Leadership Curriculum.  She has longer term aspirations to transition from her corporate career to academia full-time and I want to expose her to the resources, supportive culture and innovative ideas she will find at an MOBTS Conference.  As my urging she has requested her corporate employer provide financial support for her to attend the conference and (hopefully) co-present with me.
Q. What specific personal, professional, and/or technical qualities and experiences will you bring to the MOBTS Board of Directors?
I would be excited to contribute the following capabilities to the MOBTS Board of Directors:
Career Coaching & Development Expertise – I expertise in career coaching and development across corporate and academic organizations.  In my pre-academic career I ran leadership development programs for a Fortune 100 Financial Services firm. In academia I have managed the Internship Seminar for our undergraduate students and successfully coached numerous MBA students on career change strategies. More importantly, at Hamline School of Business (HSB) I am often counted on to mentor new faculty – both adjunct and full-time – to help them acclimate to Hamline and succeed in the classroom.
Teaching Expertise – I was well trained in pedagogy during my doctoral coursework through the Preparing Future Faculty (PFF) program at the University of Minnesota.  There I took rigorous doctoral level courses on educational psychology and teaching methods.  These courses transformed my thinking and motivations around teaching and sparked an eternal flame for the pursuit of excellence in the classroom.  I routinely receive excellent teaching evaluations for all courses I teach  – from the first year seminar course through to PhD level courses, I am dedicated to providing a high-impact, experiential classroom where students are challenge to bridge theory and practice and use knowledge to build working power in their lives; and I am thoughtful about scaffolding exercises and assignments into my courses to build her students' knowledge and competencies.  My expertise in teaching has been recognized through her conference presentations at both AACSB, NACU and MOBTS. Across Hamline University I am sought after to present to various staff departments and faculty on leadership development topics and classroom teaching strategies.  In addition, I am involved in many curriculum development and assessment activities at HSB. Bottom line – I am relentless in the pursuit of quality content and delivery of experiential education for students in all of our programs and I will bring this same enthusiasm to MOBTC.
Assessment of Learning – I have attended the AACSB series of seminars on best practices in Assessment of Learning (AOL).  Through these learning experience I have gained both conceptual and practical knowledge on how to structure learning objectives, build curriculum, and assess the outcomes of an education program.  I am interested in learning how MOBTS currently assesses the success of the EEI, and continuing to strengthen the curriculum and outcomes assessment process to demonstrate effectiveness of the program and continue to recruit high caliber candidates to it.
Board Governance – In my professional life I consult with a number of Boards of non-profit organizations. Through this work I have a good sense of basic Board protocol, the importance of contributing and following through on commitments, and the necessity of patiently working through diverse perspectives and professional disagreements in the pursuit of shaping a common vision for a vibrant future for an organization.  I am excited about the opportunity to participate in a Board of an organization whose work I believe in!
Q. The academic landscape is constantly changing. This not only impacts our institutions, but so too does it greatly impact not-for-profit organizations such as MOBTS. What issues and/or situations do you perceive to be on the horizon that MOBTS will have to assess and adapt to?
I believe the following issues are worth serious consideration by the MOBTS Board of Directors:
The evolving meaning and nature of tenure in an academic career and the role of teaching and adjunct faculty within it
Related to the point above – how can MOBTS expand their mission through specific outreach to teaching faculty and adjuncts?
Continuing to focus on the increasing presence/demand for online education and what this means for experiential and high-impact learning
Creating conversations and collaborations with faculty in quantitative disciplines – especially analytics as the idea of "big data" becomes central to many business programs
Increasing demands on faculty to support enrollment and retention efforts