MOBTS welcomes Andrew Bennett (Old Dominion University) and Tammi Redd (Ramapo College) to the Board of Directors!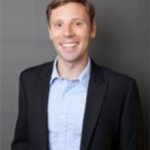 Andrew has long been an engaged member of the Society and attendee at our annual conference. He is stepping onto the board with the role of Doctoral Institute Chair. Andrew's term began last June and will run through the completion of the June 2023 conference.
Tammi Redd returns the board following her being host to MOBTS 2019 at Ramapo College. Tammi has been appointed incoming Treasurer of the Society and will take her seat on January 1st, 2022 following the completion of Steve Edelson's term.
As tremendous contributors to our organization in a multitude of ways, we look forward to what Andrew and Tammi will bring to the Board and the organization as a whole.